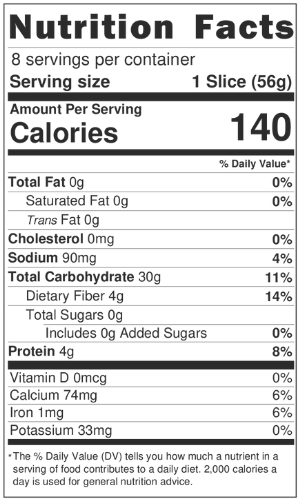 Organic Millet Flour, Brown Rice Flour, Water, Aluminum Free Baking Powder, Sea Salt, Organic Grounded Flax Seed, cultured Brown Rice flour, and Ascorbic Acid.
Manufactured in a facility that processes wheat gluten and yeast
Contains Gluten, Wheat, And Yeast.
PLEASE NOTE: THIS ITEM IS EXTREMELY FRAGILE AND MAY BREAK IN TRANSIT. WE CAN NOT GUARANTEE IT WILL ARRIVE INTACT. WHEN ORDERING YOU ASSUME ALL RESPONSIBILITY.